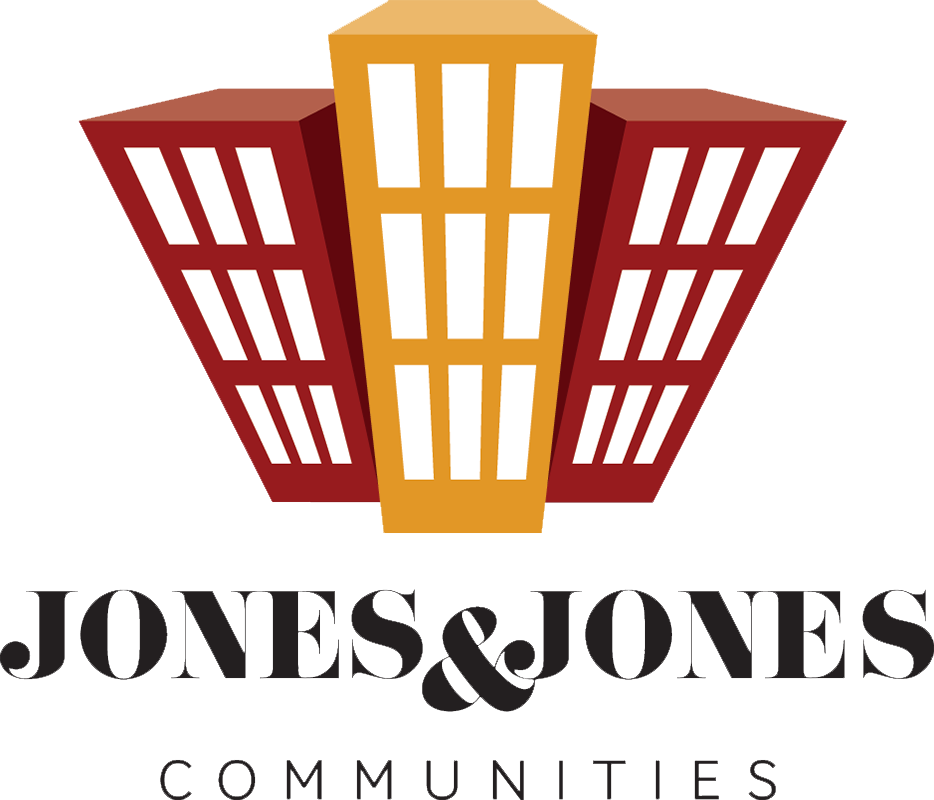 JONES & JONES COMMUNITIES - RENTAL CRITERIA
The rental application and application fee are required for each prospective resident that is 18 years of age or older.
The combined gross monthly income of all applicants must total at least 2.3 times the monthly rent.
A valid form of legal identification is required at the time of application and move-in.
Rental, income and credit histories will be considered jointly.
CREDIT AND CRIMINAL HISTORIES
Credit history will be verified through a third party verification service. The applicant will receive a score based on statistical data such as payment history, number and type of accounts, outstanding debt and age of accounts. Based on the scoring model, the application will be accepted, denied, or accepted with conditions.
Accepted - the applicant will be accepted with the standard required deposits and fees
Denied - the applicant will not be accepted. The applicant will be provided with contact information for the consumer reporting agencies.
Accepted with conditions - the applicant will be accepted with an additional deposit or co-signer requirements
VERIFICATIONS/ADDITIONAL REQUIREMENTS
Depending on the results of the credit report, applicants may be required to provide proof of one or more of the following:
Verification of Income:
If currently employed: copies of the 3 most current paycheck stubs and/or complete bank statements
If self-employed: copy of the previous year's tax return and 3 most current personal bank statements
If employment is pending: copy of the offer letter on company letterhead indicating start date and salary and 3 most current paystubs from the last employer
If unemployed, retired or a student:

A social security benefit letter - SSA-1099: social security benefit statement of SSA notice of change in payment. Benefits must be dated no more than 14 months from the date of the application or must be reflected on a bank statement
Statement from the financial aid office of a college or university that shows loans or grants awarded for living expenses beyond tuition and other school expenses
An order of alimony or child support - must be reflected on bank statements
The last 6 personal bank statements, from a US bank, showing an average deposit of 2.3 times the monthly rent
Statements from investment accounts, from a US financial institution, showing 12 months of income, 401K and IRA cannot be accepted
Please Note:
Irregular income that does not appear on a paystub such as gratuities, royalties, disability or award letters, etc...may only be accounted with verifiable documentation.
Good Rental or Mortgage Payment History:
can be obtained from a landlord, apartment community or mortgage company
Guarantor:
Must satisfy the income and credit history requirements. Income must be greater than five (5) times the monthly rental rate
Will be responsible for the obligation of all Residents on the initial lease as well as all subsequent leases, including modifications, extensions, and renewals
Applications approved with an out-of-state guarantor will be accepted with a security deposit equal to two (2) month's rent
Renters Insurance is
REQUIRED
.
IF YOU ALREADY HAVE RENTERS INSURANCE
: If your current policy provides for at least $100,000 of liability, you are set! Simply bring your policy declaration page to the leasing office. The policy declaration page should contain the policy effective date, coverage amounts, policy number, expiration date, and list your property as an interested party.
San Vicente Apartments, PO Box 3687; Coppell, TX 75019
IF YOU DO NOT HAVE RENTERS INSURANCE
: We recommend you visit our preferred vendor,
www.ResidentShield.com
, or call 800-566-1186 for a quote and to obtain coverage, or you may secure your coverage elsewhere. You can also purchase personal contents insurance for an additional fee. Coverage can begin with Resident Shield immediately, and our office will receive an automatic notification of your online policy purchase. If you do not provide proof of renters insurance upon move in, we will auto enroll you in our Master Policy.
Falsification of any information on the rental application
Criminal history that include felony or misdemeanor convictions or pending charges for crimes that represent threats to persons or property
Failure to satisfy the income requirement
Failure to satisfy the minimum score based on the model
Bankruptcy in process
Eviction by a previous landlord for cause
Previous property management balance owed or in collections (with the exception of COVID-19 related balances)
Testimonials
Great location.

- Verified Resident